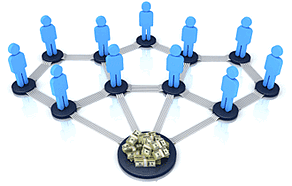 Social selling is a way of life. For many, social selling isn't an innate ability and there are several skills that successful social sellers develop early on. If you find social selling daunting or gathering prospects through social media channels a challenge, examine how you're approaching social selling and see if our 5 tips can help you become a social seller.
Lifelong Learning – Information moves at record speeds these days, with the amount of information available at your fingertips, there is no excuse not to be constantly honing your skills and learning new things. Focus on researching topics that enhance your skills, reinforce your industry knowledge, and ultimately make you better prepared and a more capable social seller.
Take It Offline – Ultimately, your online activities and social selling efforts should lead to offline results. Don't be afraid to approach online connections or prospects and take the continue the conversation in person or over the phone. You always want to be on the lookout for opportunities to turn your virtual conversations into tangible opportunity.
Grow Your Influence – Your social networks are only beneficial to you if they can actually help you sell and assist increase your sales. Focus on building out your network and growing it in ways that can help you sell. When you shake someone's hand in the real world or obtain a new business card, don't be afraid to add them you your social networks such as LinkedIn. Start building those relationships for future opportunities immediately and don't forget to use our tips at improving those connections.
Change Your Focus – Consider changing your your attitude when it comes to what you're providing and what you do. Instead of looking at social selling as "selling" look at if from the perspective that you are more interested in helping people solve their problems. Consumers and prospects have problems that need fixing, you and your product can help solve those problems. By focusing on a consumer-centric approach to social selling, you demonstrate that you not only have a vested interest in helping solve client needs, but you also build trust in your personal brand.
Embrace Real Time Info – As we said above, information moves at record speeds these days. Embrace social media's amazing ability to provide real-time information. Successful social sellers are those who learn new technologies and monitor their networks for buying signals. Check in on your networks multiple times throughout the day, especially before and after the 9-5 workday where many prospects may be too busy to use social media.